HighPoint Property Management Corporation was incorporated in 2015 for the principal purpose of providing expert property management services specifically to residential condominium associations in London, Ontario and surrounding areas.
HighPoint intends to participate in the residential condominium property management industry for the long-term on a permanent basis. Our focus will be simple - the provision of effective, reliable, consistent, friendly and quality service to each of our clients, such that we build long-lasting relationships with clients whose needs have been fully satisfied.
HighPoint is co-owned by Nicole Horton and Dennis Dalton.
Nicole Horton, RCM is our senior Condominium Manager and will represent HighPoint with all condominium association clients directly. Nicole is an experienced condominium property manager who holds an RCM designation, and has been managing both standard and vacant land condominiums for a number of years, including the supervision of on-site staff in multi-level buildings. Resident owners and Board of Directors representatives will enjoy working with Nicole and benefitting from her experience, knowledge of the Condominium Act, 1998, condominium association declaration, by-laws, rules, etc, as well as her efficient, responsive, and friendly management style.


Dennis Dalton has been involved in the management of both residential and commercial properties, as well as the development and building industry in London for over 35 years. Dennis is also a CPA, CA and has been recognized by the Institute of Chartered Accounts of Ontario as a life member. Dennis will oversee and support the management of all clients.
HighPoint is a member of the Association of Condominium Managers of Ontario and the Canadian Condominium Institute.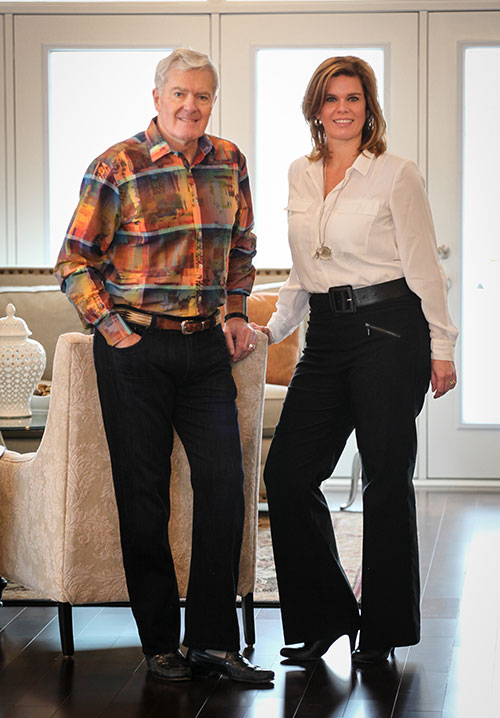 Dennis Dalton & Nicole Horton
Co-Owners of HighPoint
HighPoint Property Management Corporation is dedicated to:
The provision of the highest quality condominium property management service to our clients, resulting in our client's full satisfaction with our services.
Conducting business with fairness, honesty and integrity in a professional, friendly manner, while building long-lasting client relationships with our expert representatives.
Focusing specifically on residential condominium property management in London and surrounding areas.
Enhancing our reputation with each task that we undertake.
Delivering value to our clients on each of our assignments.