Useful Documents
Click on any button below to open the document for viewing or printing
HighPoint is focused specifically on residential condominium management services in London and surrounding areas. We are committed to building our business one satisfied client at a time, so that we are confident in providing great service to each of our customers. We know we have to earn your trust.
We will move at the speed of trust.
Property management companies will generally talk about what they will do. At HighPoint, we are committed to "walking the talk" and being pro-active. We love what we do, and we will be with you every step of the way. We pride ourselves in making things happen. Our experience will allow Boards to be policy-driven, leaving the obligations of daily management activities to HighPoint.
Our unique skill set and "hands-on" philosophy sets us apart from our competition.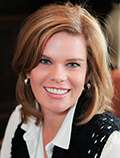 Nicole Horton, RCM, OLCM, President and owner of HighPoint, is a licensed Senior Condominium Manager. She has built an expert team of professional advisors and quality trades and suppliers that work with HighPoint and will serve our condominium associations upon request. She and her Team of professional License property managers will be your partner in managing the condominium association and be a good listener while supporting and advising the Board of Directors. As a result, our portfolio of condominium associations will be efficiently run and financially sound, and we will all have some fun while attending to our respective responsibilities. Nicole is supported by an expert team of experienced, licensed condominium property managers, as well as a management staff providing accounting, financial reporting services, administrative assistance, and professional advice as required.

Susan Hannah, Vice President of Administration and Finance. Susan is a key member of our HighPoint Team. Susan's expertise and experience in the administration of condominiums and financial reporting to our clients is top notch and second to none. She has held senior positions in our industry for over a decade. Susan works closely with the rest of the HighPoint Team, our suppliers, trades and vendors, as well as the numerous auditing firms our clients rely upon.

Victoria Phillips, RCM, OLCM, Senior Vice President & Senior Condominium Manager with HighPoint Property Management Corporation. Victoria is a licensed property manager in Ontario and possesses a wealth of experience and knowledge of all types of condominiums. She has been a success in all aspects of the industry for over 20 years, managing high-rise, standard unit and vacant land complexes. Victoria has built a wonderful foundation of clients, suppliers and trades. She quite simply excels in the management and direction of condominium corporations.

Karey Stephens, OLCM-L has joined HighPoint as a licensed Condominium Manager with the CMRAO. Karey has 10 years' experience in the property management industry, managing townhouse style, vacant land and high-rise style condominiums. Nicole and Victoria are actively working with Karey, as a mentor, to share their experiences and expand Karey's knowledge in the field of condominium management. Karey is currently working on her courses and is expected to have her General License by 2024.

Anne Vanos is our Office Manager at HighPoint, supporting the operating and accounting staff with everyday duties, assisting with HighPoint clients and contractors. Anne has been in the Condominium Management industry since 2007 and has completed all of the ACMO courses required to obtain the RCM designation.
Experienced Support Team:
Aaron Jaglowitz, RCM, OLCM joined the HighPoint Team to assist Victoria Phillips with her portfolios and clients. Aaron holds his Registered Condominium Manager designation and is a General Licensed Manager with the Condominium Management Regulatory Authority of Ontario (CMRAO). Aaron has a wealth of knowledge of the condominium field and is a true benefit to our Team.
Louise Grose joined the HighPoint team as our Assistant Condominium Manager, assisting Nicole Horton with her portfolio and clients. Louise has been in the Condominium Management Industry since 2016 and has many years' experience, in the customer service industry.
Sarah Horton joined the HighPoint team, assisting Karey Stephens with her portfolio and clients. Sarah started at HighPoint as an intern and has decided to continue in the property management field, with HighPoint.
Shannon Van Noten joined HighPoint to assist and support our Accounting Department in the Accounts Payable, Receivable and collections processes, having had a depth of previous experience in accounting, collections and administration.
Corinne Rieux joined HighPoint to assist and support our Accounting Department in the Accounts Payable function. Corinne has a background in accounting and management.
The services provided by HighPoint include:
Communication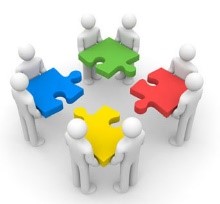 Keep the Board of Directors updated and current on all important Corporation issues.
Meet with the Board quarterly or as required under the management contract.
Communicate with individual owners as required, and return all calls within 24 hours, more promptly when possible.
Provide the Board of Directors with 24 hour, 7 days a week emergency contact and response.
Take prompt action on any issues that may arise from a resident or Board member.
Provide community newsletters with the guidance of the Board of Directors.
Provide various channels of communication including email, individual website access, or direct contact.
If desired, HighPoint will provide each Corporation with a website and will pay the initial cost of setting up the site. We anticipate the website will assist with, and streamline communication as well as help to minimize administrative charges.
Review and make suggestions on efficient spending and implement cost cutting strategies and procedures where appropriate and approved by the Board of Directors.
Enhance the on-line services that can be accessed by owners.
Administration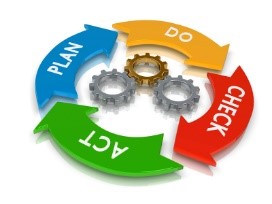 Understand and enforce the Corporation's declaration, bylaws and rules. HighPoint will also make suggestions when a new rule/policy may need to be implemented and will ensure that the provisions of the Condominium Act, 1998 are complied with.
HighPoint will also closely monitor changes to the Condominium Act, 1998 that are currently under consideration by the Province of Ontario.
Provide residents and the Board of Directors with superior customer service that is second to none, using our immediate action philosophy, effective and clear communication, and our friendly and polite management style.
Implement all initiatives of the Board in a timely manner.
Implementation of reserve fund study requirements as they may occur.
Prepare Status Certificates on behalf of the Corporation when requested.
Schedule and organize the Annual General Meeting in conjunction with the suggestions and direction of the Board.
Enthusiastically support continuing education for all of our staff.
Contractors, Trades & Suppliers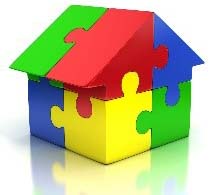 Organize and qualify an expert team of reliable contractors, trades and suppliers to provide services to our condominium associations.
Obtain quotations and make recommendations to the Board of Directors and liaise with, and supervise, the contractors to ensure the work is performed as proposed.
Conduct an annual spring walk around of the property with the Board and contractors as appropriate
Supervise and liaise with service providers for the day-to-day work schedules.
Ensure that the highest level of service and value is provided at a cost appropriate to the service provided.

Financial Reporting & Accounting Services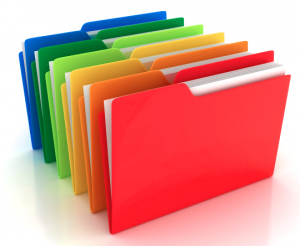 Provide a comprehensive accounting and financial reporting system to the Board of Directors.
Easy-to-read monthly management and financial reports sent electronically, including monthly results, with year-to-date results and budget comparisons.
Prepare annual budgets for Board of Directors' approval using a zero-based budgeting model.
Collect monthly common expenses, unit expenses and other revenues, and pay appropriate expenses for services rendered on a timely basis.
Perform all regular banking responsibilities and reconcile all bank accounts monthly.
Coordinate Reserve Fund Studies and required updates thereof, making recommendations for reserve fund investments as required.
Send reminders for outstanding payments and take appropriate action as required, including arranging a lien for arrears when necessary.
Provide the Corporation with a pre-authorized payment plan, whereby owners may pay monthly fees automatically by withdrawal from their bank account.
Review all monthly costs and expenses ensuring that the Corporation remains in line with the current annual budget.
The HighPoint Advantage